Welcome to Skulltec: Your Premier Hair Micropigmentation Clinic
HAIRLINE RESTORATION IN SCOTLAND
MENOPAUSAL HAIR LOSS SOLUTION IN SCOTLAND
MENOPAUSAL HAIR LOSS SOLUTION IN SCOTLAND
Are you tired of looking for hair loss solutions because nothing works? Skulltec is here to answer your prayers!
Using our cutting-edge techniques, we have developed a revolutionary hair restoration solution that eliminates the need of hair transplants or expensive hair care products.
Introducing Hair Micropigmentation, also known as Scalp Micropigmentation, a painless procedure that guarantees natural-looking results!
Why Choose Our Hair Micropigmentation Procedure?
At Skulltec, with years of experience and practice, we have perfected the hair micropigmentation process. Our expert technicians deposit pigments within the upper layer of the scalp with great precision. They strategically place pigments to mimic the appearance of closely shaved hair follicles, giving you seamless results.
We use advanced tools and specialised needles for creating tiny dots on your scalp. To achieve a more natural and realistic appearance we use different shades of pigment according to your natural skin tone.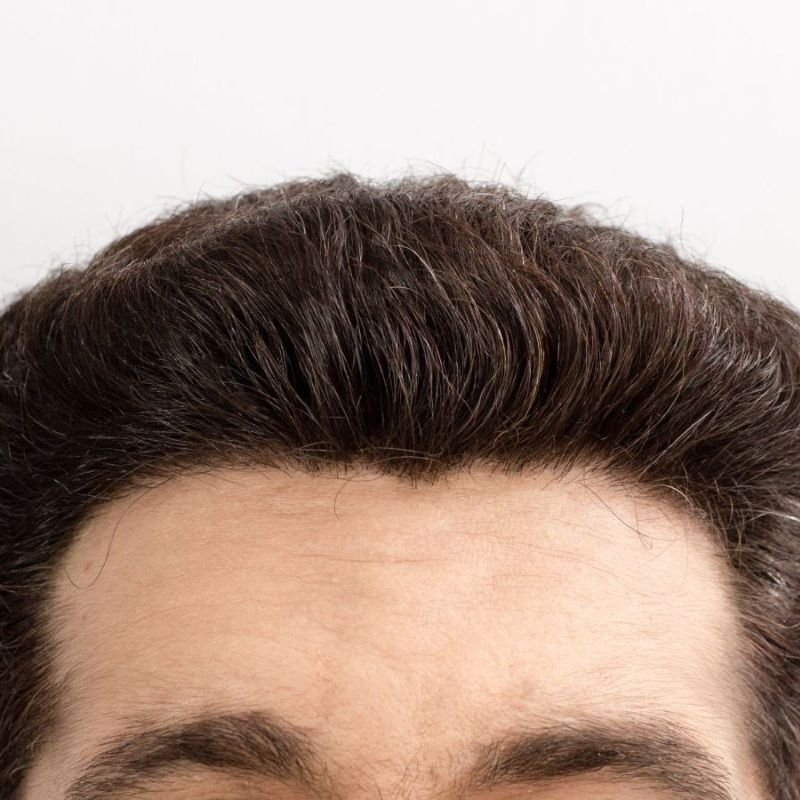 Reclaim Your Confidence With Our Non-Invasive Hair Restoration Technique!
Tired of failed hair transplants and products that don't work? We regularly hear this from our customers, and that is where we step in to help. Our hair micropigmentation procedure offers you a safe, non-invasive alternative to achieve a fuller looking head without breaking the bank. Our discreet yet effective solution can restore your self-confidence and lost hairline, all without the need for surgery.
Unlike expensive surgical procedures, our hair micropigmentation procedure offers a safe and time saving alternative without any compromise on results. If you have tried every home remedy, extensive treatments and expensive products and faced nothing but disappointments, it's time you give hair micropigmentation a try. It provides a long lasting result without the need for surgery, drugs, or unreliable products.
What To Expect During Our Hair Micropigmentation Procedure:
1. Consultation:
Our
hair micropigmentation
process starts with an initial consultation. During this consultation session, one of our expert practitioners will work closely with you to design a treatment plan that addresses your unique needs. To create this personalised plan we take into account your facial features, head shape, and desired outcomes to achieve the best results.
2. Precise Pigment Match:
The shade of the pigments plays a great role in achieving a natural look. That is why our experts carefully choose pigments that match your natural hair shade. This precise colour selection ensures that the dots blend seamlessly with your existing hair to create a flawless appearance.
3. Comfort:
At Skulltec, we strive to give you the best experience with minimum inconvenience. To avoid any discomfort during the procedure, we apply numbing techniques that allow you to relax and enjoy the transformation.
4. Intricate Application:
Our highly skilled practitioners use specialised needles to create layers of tiny dots of different sizes and depths on your scalp. They pay great attention to detail and mimic individual hair follicles for a seamless appearance.
5. Multiple Sessions For Best Results:
Even though you can notice the difference right from the first session, achieving the result you want may require multiple sessions over several weeks. This approach gives your scalp time to heal in between the sessions and ensures the most authentic and natural-looking results.
Seamless Results: With Or Without Existing Hair
Our skilled hands craft an illusion so convincing, you can keep it a secret if you choose. Getting hair micropigmentation can transform your entire look, have a look at our before and after pictures to see for yourself. You can opt for complete discretion or share your experience with others—the power is yours.
Experienced SMP Technicians:
At Skulltec, we are proud to have some of the most experienced and skilled Scalp Micropigmentation (SMP) technicians in the UK. These technicians have years of experience and passion for their craft, which ensures amazing results every single time.
Personalised Service:
We understand everyone's hair loss journey is different. That is why we are dedicated to offer you a fool-proof and personalised solution that addresses your unique concerns.
Competitive Rates:
At Skulltec, we want to make hair micropigmentation accessible to everyone. That is why we offer affordable rates. However, we never let money compromise the quality of our services.
Unrivalled Skill And Passion:
The success of our hair micropigmentation lies in the skill, experience, and precision of our technicians. Their attention to detail ensures that each pigment deposit is strategically placed to replicate the appearance of shaved hair follicles.
Training And Experience:
Our technicians are trained under the guidance of Barry Tunstead, an award winning SMP Artist. The combination of Barry's training and the technicians' hands-on experience ensures that clients receive the best results every time.
Proven Track Record:
With years of experience, Skulltec has built a solid track record of delivering exceptional results in hair micropigmentation. Our satisfied clients have shared their testimonials across various platforms, which speak for themselves.
Comprehensive Hair Micropigmentation Service:
At Skulltec, we offer a comprehensive hair micropigmentation service that considers every aspect of our client's concerns. It doesn't matter if the cause of your hair loss is alopecia, hormonal imbalance, chemotherapy or lifestyle, we can help!
Skulltec: Hair Loss Experts You Can Trust!
Join the ranks of our satisfied clients who have experienced the difference with Skulltec. Rediscover your confidence and style with a hair loss solution that gives natural-looking results. Contact us today and take a step towards your hair transformation journey.