Welcome To Skulltec – One Of The Leading Providers Of Any Hair Tattoo For Men!
HAIRLINE RESTORATION IN SCOTLAND
MENOPAUSAL HAIR LOSS SOLUTION IN SCOTLAND
MENOPAUSAL HAIR LOSS SOLUTION IN SCOTLAND
The best hair replacement option, if you are losing your hair or have lost some of it, is to get a hair tattoo for men. It is less invasive than other hair loss procedures as you will not need to undergo any surgery!
More and more people, including celebrities, decide to get hair tattoos. Trichologists and other experts on hair, scalp, and wigs are still looking into finding ways to stop hair loss, but we believe SMP is truly the best solution to hair loss, as it is not preventable currently.
Skulltec works with the latest cutting-edge technology instruments to give our clients the most satisfying hair tattoo for men. Always!
How Do You Perform A Hair Tattoo For Men?
A microneedle is used for delicately tattooing a pigment into the scalp, and a carefully planned out hair tattoo for men is gradually formed of specially pigmented hair follicles in the applied area of the scalp. As a result, all you see is a realistic impression of a full head of hair—a remarkable appearance.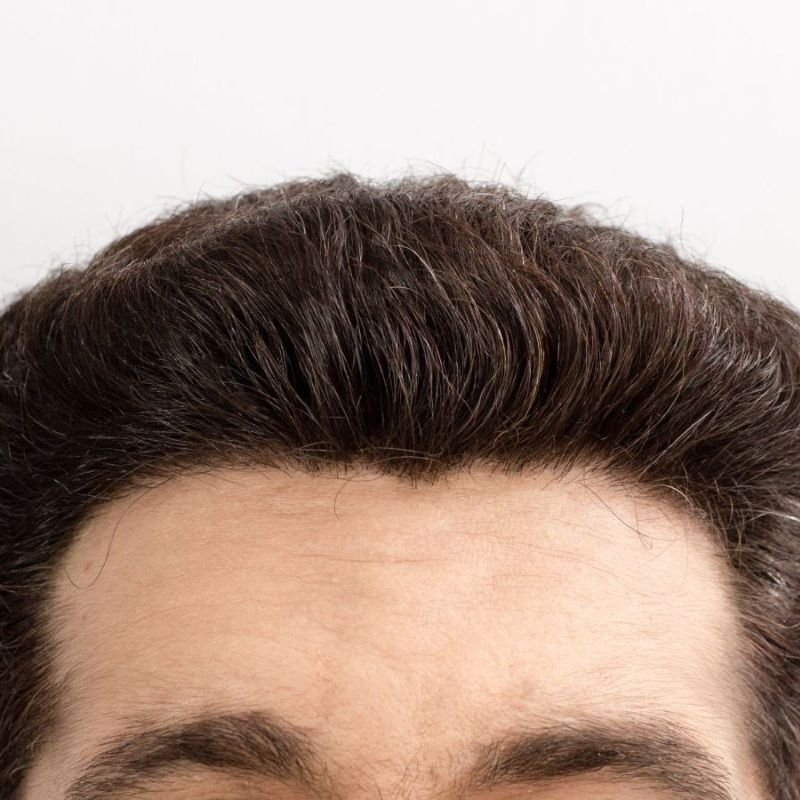 Hair Tattoo For Men: Who Is Eligible?
Hair tattoos or scalp micropigmentation can be a solution for reducing the hairline for both men and women. In the case of men, here's a list of reasons why they suffer hair loss.
●
Natural Baldness Due To Age
Sometimes, when you look at yourself in the mirror, you may notice your forehead has increased in size compared to what it used to be a few years back. That's not your forehead growing, it's your hairline receding. This can also occur from the sides and behind your ears. A
hair tattoo for men
can easily make up for this loss.
● Alopecia
A condition where hair randomly starts falling from particular patches, leaving circular bald spots across the head. To hide these bald spots, you can get a hair tattoo for men that will let you step out into the world fearlessly without worrying about your condition.
● Stress Hairfall
If you've heard that stress can slowly make you bald, you've heard correctly. Stress hair fall is a thing and it goes on like a vicious cycle–stress gives you hair fall, which increases your stress and causes more hair fall! Reducing stress with some meditation and stress-relieving activities may help things improve. A hair tattoo for men will help you regain that lost confidence due to extreme stress as well.
● Genetic Pattern Baldness
Male pattern baldness is hereditary condition, something you get passed down to you from your father and/or grandfather. In this case, age doesn't matter. You may start losing hair automatically from the top or notice a sharp broadening of your forehead within months. However, the hair may regrow with proper care and topical treatment. To hide these bald spots, you can opt for a hair tattoo for men.
● Dandruff
If you think dandruff causes hair fall, you would be wrong. However, if the dandruff problem is extreme, it will make the scalp very dry and itchy. When the head is scratched for too long, it will cause the hair follicles to be inflamed and cause damage and scarring, slowing or eventually stopping further hair growth.
● Extreme Sun Exposure
Ever since global warming has reached alarming stages, there's been a rise in UV radiation on cloudless afternoons. It is said that UV radiation from the sun can damage your hair, destroying the keratin pigment that makes up the strands. You may notice the natural colour of your hair fading if there's a lack of proper sun protection for your hair. However, it doesn't cause damage to your hair follicles. So, you can always grow new hair, but it won't grow long if there's no sun protection.
● Chemotherapy
Chemotherapy, a potent treatment for cancer, often leads to hair loss due to its impact on rapidly dividing cells, including hair follicles. As the treatment targets cancer cells, it inadvertently affects hair cells, causing hair thinning or complete loss.
Hair tattoo is like a superhero solution for those battling hair loss from chemotherapy. It can create the illusion of a head full of hair. Even in the face of hair loss, individuals can regain a sense of normality and confidence with the realistic appearance of a hairline.
Skulltec Can Give You Back Your Lost Confidence!
When it comes to hair restoration, Skulltec gives you the ultimate solution of getting a hair tattoo for men, which we believe is infinitely better than getting expensive hair transplants or buying wigs. We are an SMP service provider based in the UK, and we have received numerous honours for our efforts. We serve the entire UK, and have branches located within easy access of all locations.
Our team is comprised of talented SMP specialists and technicians who can help you regain that lost confidence due to your declining hairline. Throw any challenge at them, and they will seize the opportunity to demonstrate their abilities while improving your situation!
With Skulltec, you don't have to think about your hair loss condition. We've got you covered in all situations! To find out more about our services and to book your appointment with us, call us today, and we can discuss how to move forward with your scalp tattoo for the best visible results.