Transform Your Look With A Hair Tattoo On A Blad Head At Skulltec
HAIRLINE RESTORATION IN SCOTLAND
MENOPAUSAL HAIR LOSS SOLUTION IN SCOTLAND
MENOPAUSAL HAIR LOSS SOLUTION IN SCOTLAND
Do you feel embarrassed about your balding head? Are you looking for a safe, effective, and stylish solution? At Skulltec we employ a revolutionary solution effective for all hair loss conditions, including bald head, Scalp Micropigmentation (SMP), also known as hair tattooing. This is the new age hair loss solution for both men and women, which helps you achieve a natural-looking head of hair and boost your confidence. No more using hats for covering up. Get a hair tattoo on your bald head today and enjoy a revitalised look.
Scalp Micropigmentation, or hair tattooing, is a groundbreaking non-surgical procedure that mimics the appearance of hair follicles on your scalp. By using specialised microneedles, we apply natural pigments at the epidermal level of the skin, creating the illusion of closely-shaved hair. This technique is a proven, safe, and hassle-free way to address hair loss concerns, whether you have alopecia, thinning hair, scarring, or complete baldness.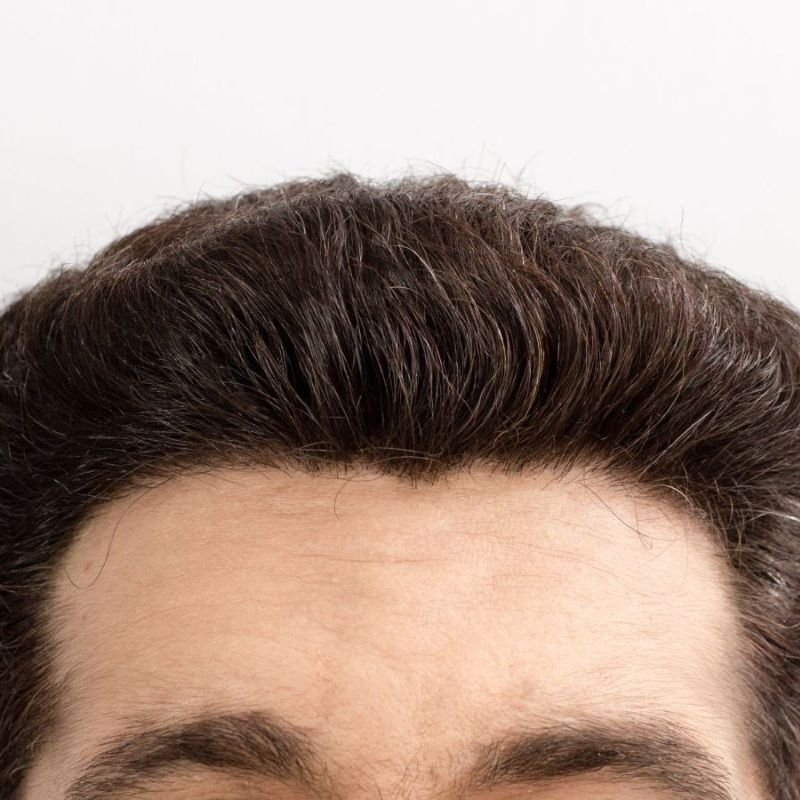 The Benefits Of Getting A Hair Tattoo On A Bald Head:
1. Natural-Looking Results: Our Scalp Micropigmentation (SMP) procedure is designed to deliver remarkably natural results. The intricate technique involves applying organic pigments at the epidermal layer of the skin using specialised microneedles. This process mimics the appearance of natural hair follicles, providing a convincing illusion of density to a thinning head of hair or full hair coverage for a completely bald head. The result of getting our hair tattoo on a bald head closely resembles a freshly shaved head and gives you a youthful and stylish appearance.
2. Restored Hairline: Our SMP procedure can work wonders in restoring a natural-looking hairline for individuals dealing with complete or partial baldness. Our experienced practitioners take the time to carefully observe and replicate your unique hair pattern, ensuring that the hairline created is tailored to your features. Getting our hair tattoo on a bald head enhances your overall appearance and helps restore your confidence by providing a seamless transition from your natural hairline to the pigmented areas.
3. Versatile Solution: Our hair tattoos aren't limited to specific hair loss conditions. Whether you're battling alopecia, pattern baldness, or thinning hair, our SMP technique offers a versatile solution. Additionally, it is highly effective for camouflaging the visual impact of burns, surgical scars, or birthmarks. This versatility makes SMP a powerful tool for boosting self-esteem and achieving your desired look.
4. Long-Lasting And Hassle-Free: Unlike other temporary solutions such as hair systems or concealers, hair tattooing is a permanent procedure that requires minimal maintenance. Once completed, the pigments remain intact, allowing you to confidently go about your daily activities without worrying about touch-ups or adjustments. This hassle-free approach and long-lasting results are some of the main reasons people opt for hair tattoo on bald head.
5. Restored Confidence: Living with hair loss, especially a balding head, can greatly impact self-confidence. That is why we have devised our hair tattoos to do more than just restore the appearance of your hair, they give you back your lost confidence and sense of self. Getting our hair tattoo on a bald head gives you a natural-looking and stylish solution that empowers you to embrace your unique look and feel more confident in various social and professional settings.
.
At Skulltec, we have built a solid reputation in the Hair Tattoo industry. Our experienced practitioners use advanced equipment and natural pigments to achieve amazingly natural-looking results. Unlike other SMP clinics, we only use organic, non-acrylic pigments, allowing better colour retention and faster scalp healing.
1. Personalised Consultation:
Your journey with Skulltec begins with a personalised consultation. Our experienced practitioners take the time to understand your specific hair loss concerns, desired outcomes, and individual features. This thorough assessment allows us to tailor the procedure to address your needs. This ensures results are both natural-looking and aligned with your preferences.
'
2. Artistic Replication:
Our practitioners are skilled artists who meticulously observe and replicate your natural hair pattern. This attention to detail ensures that the pigmented areas seamlessly blend with your existing hair, creating a harmonious and realistic appearance. During our hair tattoo procedure on a bald head, we use different shades of organic pigments to achieve the most authentic hairline for you. Our hair tattooing transformation looks and feels entirely natural. Look at our before and after results to make an informed decision.
3. Organic Pigments And Advanced Equipment: At Skulltec, we prioritise using organic, naturally formulated pigments. We mix these pigments with distilled water, alcohol, and other soothing agents to promote better colour retention and allow faster scalp healing. Our hi-tech equipment further enhances the precision and effectiveness of our SMP procedure, ensuring that you receive the highest quality treatment.
4. Gradual Build-Up Of Hair Density: At Skulltec, we understand that achieving the perfect look takes time and precision. That's why our SMP practitioners never rush the process and take more than one session to complete it. The number of sessions you will need depends on the amount of scalp area you wish to cover. This gradual approach allows us to naturally build up hair density, ensuring you get desired results. We aim to provide a seamless transition that enhances your appearance while maintaining authenticity.
5. Flexibility And Future Enhancements: Getting a hair tattoo on a bald head allows you to adapt your look over time. Whether you want to change, add to, or refresh your appearance, our technique allows for future enhancements without compromising the integrity of the initial results. This adaptability ensures that your hair tattoo remains a dynamic and evolving part of your style.
Choose Skulltec For An Amazing Hair Transformation:
At Skulltec, we're dedicated to providing you with a hair transformation beyond hair restoration. Our commitment to natural-looking results, personalised care, and long-lasting solutions sets us apart as a leader in the SMP industry. Experience the power of a hair tattoo on your bald head with Skulltec and enjoy renewed confidence and a youthful appearance. Contact us today to schedule your personalised consultation and take the first step towards a more confident you.