Experience the Power of Hair Pigmentation with Skulltec!
HAIRLINE RESTORATION IN SCOTLAND
MENOPAUSAL HAIR LOSS SOLUTION IN SCOTLAND
MENOPAUSAL HAIR LOSS SOLUTION IN SCOTLAND
Are you looking for an effective solution for thinning hair or hair loss? Look no further! Skulltec is here with our cutting-edge hair pigmentation services to address all hair loss issues. Our innovative and advanced approach, known as scalp micropigmentation or hair tattooing, is designed to help individuals overcome hair loss challenges with remarkable results..
Discover The Magic Of Hair Pigmentation:
Hair pigmentation is a sophisticated cosmetic procedure providing instant visible results for various hair loss conditions. Unlike traditional tattooing methods, our specialised technique involves carefully applying cosmetic-grade pigment onto the scalp to create tiny dots. These dots create a natural illusion of a denser and fuller-looking scalp that blends seamlessly into your existing hairline.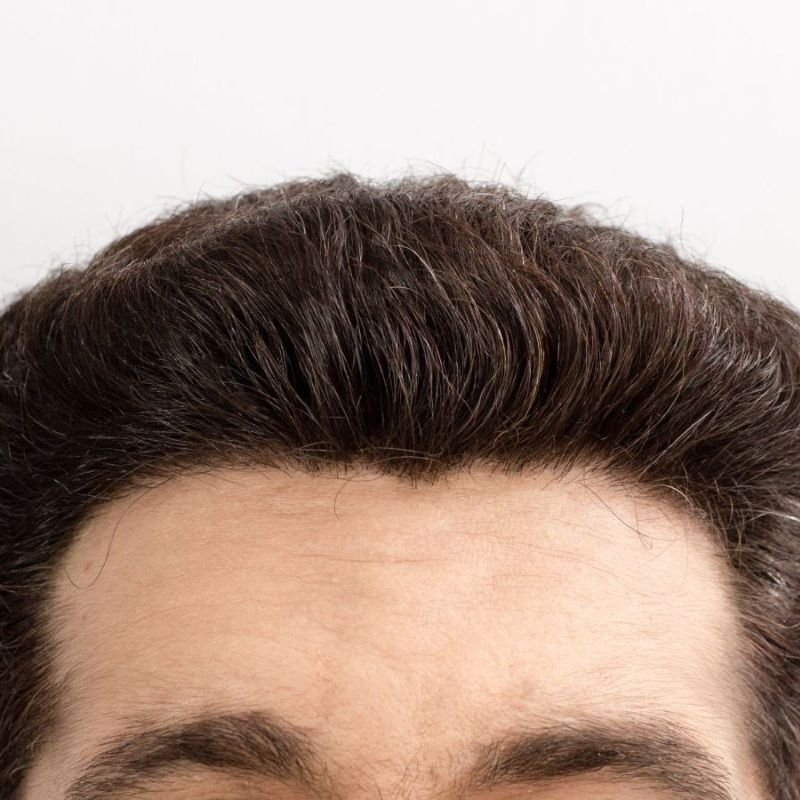 Here's How You Can Benefit From Our Hair Pigmentation Procedure
Precision And Authenticity:
Unlike conventional tattooing methods, hair pigmentation procedures need very high precision. At Skulltec, our experts create a layer of tiny dots on your scalp that mimic the appearance of individual hair follicles, using cosmetic-grade pigment. Their high precision and attention to detail ensure an end result that is incredibly authentic and indistinguishable from natural hair follicles.
Illusion Of Density:
Hair pigmentation doesn't only work on bald heads but can also create an illusion of denser and fuller hair in those with thin hair. During the procedure, we strategically place pigment dots on the scalp to reduce the contrast between the scalp and hair follicles. This gives the appearance of an overall thicker hair. This technique is particularly effective for those facing excess hair loss or to cover areas of sparse hair growth.
Seamless Integration:
One of the main reasons why people prefer our hair pigmentation method is because it offers seamless integration with your existing hairline. We carefully apply different colour pigment dots during the procedure to ensure a natural transition between your real hair and the pigmented areas. This creates an illusion of naturally dense hair rather than giving away your secret.
Who Can Benefit From Our Hair Pigmentation Procedure?
Our hair pigmentation services offer a versatile solution for a wide range of hair loss concerns, including but not limited to:
Alopecia Areata:
Our advanced technique can be a game-changer if you're dealing with alopecia areata. We can skillfully camouflage those discrete patches, giving you the confidence of uniform-looking hair.
Post-Chemotherapy Recovery:
Cancer treatment is tough, and we're here to support your journey. Our hair pigmentation services can help you regain the appearance of a head full of hair during your recovery process, allowing you to embrace life with new confidence!
Hormonal Reasons:
Hormonal imbalances, especially if you suffer from conditions like PCOS, can lead to hair loss. At Skulltec, our specialised technique targets these concerns, giving you a revitalised look.
Male Pattern Baldness:
Male pattern baldness is a common concern, but don't let it define your appearance! Our expert technique can restore receding hairline or balding crowns, giving you a more youthful and confident look.
Seamless Concealment:
Scars or birthmarks on the scalp can cause sparse hair growth. Our expert application of pigments can help conceal these imperfections, giving you a more even and natural-looking hairline.
Experience The Procedure:
Consultation:
Your journey with Skulltec starts with an initial consultation. We work closely with you during the consultation to design a personalised treatment plan. We consider factors such as your facial features, head shape, and desired outcomes to create a plan that's made exclusively to address your concerns.
Precise Pigment Match:
Achieving the exact colour variation is essential for a natural look. That is why our experts work with you to select pigments that match your natural hair shade. This expert colour selection ensures the pigments seamlessly blends with your existing hair, giving you flawless results.
Hair Pigmentation Procedure:
Before the procedure, we apply numbing techniques to ensure you're at ease. After that, our highly skilled practitioner uses specialised needles to apply pigment dots of varying size and depth onto your scalp. This intricate process helps to mimic the appearance of individual hair follicles, creating a remarkably natural look.
Multiple Sessions for Perfection:
Though you may start noticing results right after the first session, achieving the desired look may require multiple sessions over several weeks. This approach ensures that we achieve the most authentic and natural-looking results.
At Skulltec, your convenience and satisfaction are our responsibility:
Minimal Downtime:
Our hair pigmentation procedure has minimal downtime. You can quickly resume daily activities without needing extended recovery periods. Make sure you cover your head from the sun for a few days following each session.
Temporary Redness:
Don't worry if you experience mild redness on the scalp for a few hours after the procedure. This is a temporary occurrence and part of how our body works.
Why Choose Our Hair Pigmentation Over Traditional Methods?
Gentle:
Unlike surgical procedures, our hair pigmentation technique is minimally invasive. We use specialised needles and techniques to ensure you experience less discomfort than traditional tattooing methods.
Affordable:
Hair restoration through surgical interventions can be costly. With us, you gain access to an effective and affordable alternative that doesn't compromise quality.
Licenced Expertise:
At Skulltec, your health and safety are our top priorities. That is why we only select licenced and reputable practitioners who adhere to strict sterilisation protocols. This ensures a risk-free environment and minimises the possibility of infection.
Schedule Your Consultation Today!
Take the first step towards a more confident you. Call us and book a consultation for hair pigmentation today. One of our experts will be here to guide you through the process!