Discover The Magic Of A Scalp Tattoo To Stylishly Hide Your Declining Hairline
HAIRLINE RESTORATION IN SCOTLAND
MENOPAUSAL HAIR LOSS SOLUTION IN SCOTLAND
MENOPAUSAL HAIR LOSS SOLUTION IN SCOTLAND
Are you tired of your hair fall issues affecting the way you see yourself in the mirror? Do you want to see how a scalp tattoo can bring back that lost confidence in your life?
Skulltec brings you the ultimate solution to any kind of declining hairline– Scalp Micropigmentation aka a scalp tattoo!
First Off, Let's Talk About What A Scalp Tattoo Is…
Scalp Micropigmentation (SMP) is a non-surgical hair loss solution that has gained popularity in recent years. It is a cosmetic procedure where tiny ink dots are applied to the scalp to simulate hair follicles. While SMP can be a life-changing solution for those suffering from hair loss, it is important to make an informed decision and seek expert advice before proceeding with the procedure.
The versatility of a scalp tattoo is one of its primary advantages. It can be adjusted to look good with your own hair, no matter what colour or style it is. A scalp tattoo can be customised to meet your specific goals, such as recreating a full head of hair, increasing the density of your natural hair, or modifying your hairline.
Furthermore, a scalp tattoo is a permanent answer to the hair loss problem. Scalp tattoos, in contrast to wigs and hairpieces, are a long-term cosmetic solution! To ensure that your scalp tattoo blends in with the rest of your hair and looks completely natural, the ink used in the procedure is carefully chosen to maintain its colour and quality over time.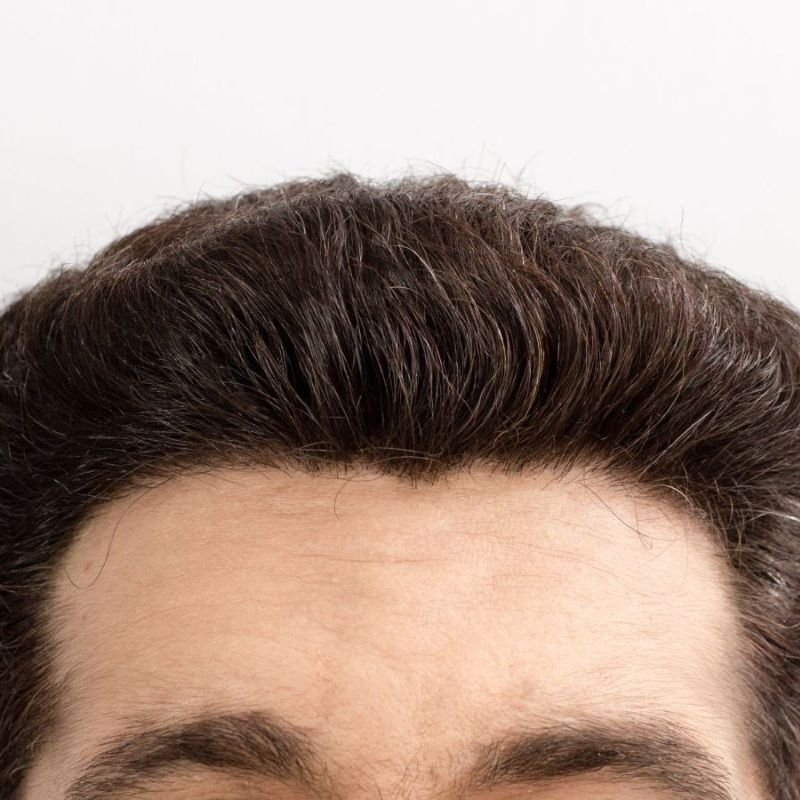 Why Should You Opt For A Scalp Tattoo Over Hair Transplant?
When it comes to hair restoration, a scalp tattoo offers numerous advantages over other methods. It is a non-invasive, painless, and customisable solution that provides immediate, natural-looking results.
Pros Of Scalp Tattoo
A scalp tattoo offers a non-invasive solution for hair loss in London. It requires no surgery, making it a painless and safe procedure. The results are immediate, giving you a natural-looking hairline and a fuller appearance. Additionally, hair tattoos are customisable, allowing you to match your hair colour and style seamlessly.
What About Hair Transplants?
Hair transplants involve surgical procedures, which come with risks, a long period of recovery time, and potential scarring. They can be expensive and may require multiple sessions for optimal results. Additionally, hair transplants depend on the availability of donor hair, which may limit the coverage and density achievable.
Let's Not Forget The Wigs
Wigs provide a temporary solution, requiring regular maintenance and adjustments. They can be uncomfortable, causing heat and itchiness. Wearing a wig may limit your lifestyle, making activities like swimming or sports challenging. Moreover, finding the perfect wig that matches your natural hair colour and style can be time-consuming.
So, What Are The Key Takeaways From The Benefits Of SMP?
As we can see from the comparison above, the list of advantages of SMP over other hair loss treatments is long as follows.
● Minimal pain & discomfort
● Instant flawless results
● Requires less maintenance
● Less expensive
● Suits every skin type
● No severe side-effects
● Huge confidence boost
Now, It's Time For You To Visit Skulltec And Get A Scalp
Skulltec is a UK-based provider of SMP services that has won multiple awards for our work. Our team of skilled SMP specialists are here to assist you in making positive changes to your appearance and regaining your self-assurance.
How Many Types Of Scalp Tattoo Services Do We Provide?
The type of scalp tattoo you need will depend on the appearance of your head. Here is a guide to help you judge what you need.
● Scalp Tattoo For Men
This procedure is for those people, especially men, who are slowly becoming bald. Baldness can be strikingly visible and affect your confidence in so many ways. Getting bald spots tattooed can bring back the smart appearance of a head full of hair, and you don't have to worry about people finding out!
● Scalp Tattoo For Women
Women, especially after pregnancy in the early 40s, experience a rapid decline in the hairline along the partition of the hair. When the hair part becomes wider due to hair loss, it becomes really difficult to manage the appearance of the scalp under your shallow hair. This is when you should get a scalp tattoo along the hair partition to restore the appearance of having thick hair.
● Scalp Tattoo For Alopecia
Hair loss from this autoimmune condition occurs in circular patches on the scalp and is temporary. The bright side, however, is that hair typically begins to grow back after a year or so. When hair follicle stubble first appears, a scalp tattoo can be used to cover up those thinning areas. People don't need to know about your disease when we are by your side!
● Scalp Tattoo For Scarring
A scalp tattoo can also come in handy for people who have undergone surgery on their heads. Skulltec's scalp tattoos are the perfect solution for people who have undergone invasive medical procedures, such as brain surgery, which leaves scar tissue that does not heal and leaves some areas of the head bald.
● Scalp Tattoo For Declining Hairline
Last but not least, we can't forget the common people with hair fall and hairline decline due to age. If you feel like your forehead is widening, a scalp tattoo can be your absolute best friend!
To ensure the highest quality of service, we only hire technicians who have completed comprehensive training in scalp micropigmentation. Do not take our word for it. Check out the testimonials on our site and judge the quality of our work for yourself.
If you are concerned about the process, Skulltec can help you talk about it from beginning to end. Call us today, and we can discuss how move forward with your scalp tattoo for the best visible results.